Django Unchained Print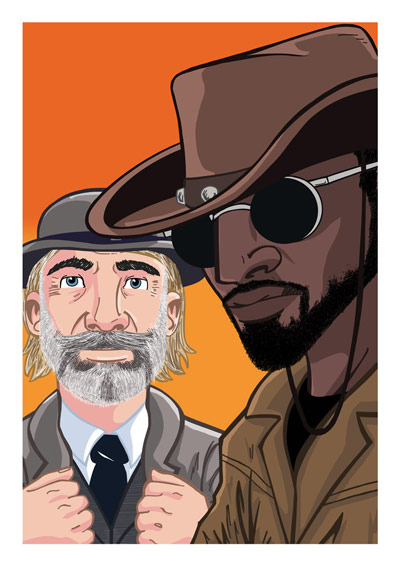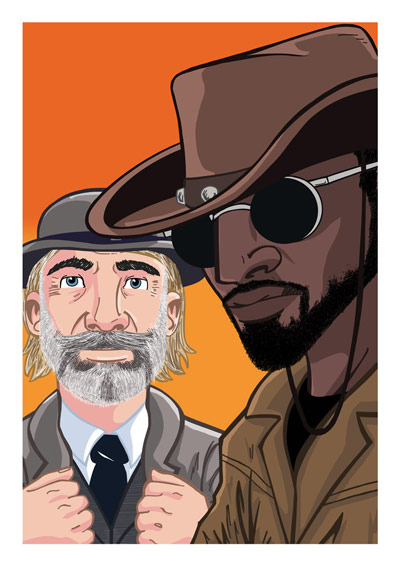 Django Unchained Print
This is digital print of Django Freeman and Dr King Schultz from Quentin Tarantino's film Django Unchained.
As always Quentin has made a film that is gloriously violent, has a kick ass soundtrack, excellent acting and a thirst for revenge. What a fun roller coaster ride it is!
These two Bounty Hunters are taking names and making dollars. In style might I add!
Own this print now. It will be A4, on a photo matte finish, and is signed by the artist (aka me).